Parent-Teacher Conferences (PTCs)
Two formal opportunities are offered each year to discuss your child's progress. These are offered at the end of Term 1 when progress is reviewed and goals are set for the next term, and at the end of Term 2 when progress is reviewed and goals are set for the final term.
Student-Parent-Teacher Conferences
In the PYP, the second conference includes the student, who is encouraged to take the lead in reflecting on their performance in school with their teacher and parents.
In the MYP, students attend both conferences (Student-Parent-Teacher Conference) held at the end of Terms 1 and 2.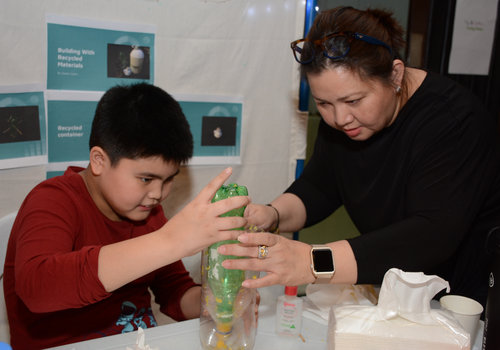 Student-led Conferences
A student-led conference is an opportunity for children to celebrate their work with their parents. Research shows that when students evaluate their performance and set personal goals, they become more involved and assume greater responsibility for their performance.
The parent and the student are given 20 minutes wherein the student shares his/her work for the term and progress achieved, with the guidance of the student's homeroom or single-subject teacher(s).
The goal of this conference is to provide parents with a holistic picture of what their child is learning.