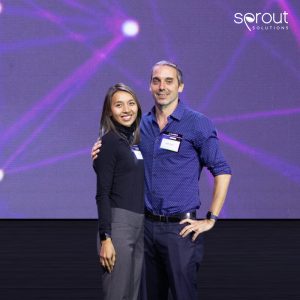 We heard about Beacon from our fellow parents at our firstborn's pre-school. We liked that Beacon is an IB school and that they applied inquiry-based learning in their primary years program. We also liked that the curriculum offered both Christian Living Education and World Religion. But it was the school tour that won us over in the end – the campus was interesting: not too big, not too small; the classrooms felt lived-in; the faculty and staff knew everyone by name. 
Our kids love Beacon, and they love going to school! They aren't ever extremely excited when school gets called off for one reason or another – very different from how I remember feeling when I was their age. They know most of the kids in PYP, enjoy being with their classmates, and always say that there are no bullies in Beacon. Their teachers seem very well attuned to the personalities and strengths of each child. The teacher-student ratio allows them to give students one-on-one support during summatives. We also really appreciate that the students aren't given any homework and that they are really encouraged to do their work in school. This allows our kids to do extra-curricular activities that they enjoy.
– Alex and Patrick G.
Co-founders, Sprout Solutions; Beacon parents since 2019
Check out more reviews and Alumni testimonials here.